The Forgotten Angels Synopsis
A group of homeless children overcome obstacles to reveal the powerful perseverance of youth.
"THE FORGOTTEN ANGELS" follows a group of homeless children navigating a way out of the treacherous streets of Skid Row. Battling the restraints of poverty, hunger, and social limitations, these children bravely pursue academic excellence in the hopes of a brighter future. Overcoming educational barriers and inadequate resources, they reveal the powerful perseverance of youth.
Through the involvement of selfless teachers, countless volunteers, and an organization driven to enhance educational opportunities, these children embark on a transformative journey that will alter the trajectory of their lives. For themselves, and for the future of the world around them.
The Forgotten Angels supports the effort to enhance educational opportunities for children who are experiencing homelessness, shrink the gaps in their learning, and provide them with the highest level of education possible. By shining a light on the future, the film also serves as a catalyst for active and creative engagement to influence the overall societal view around this public welfare and health epidemic.
The film will be character-driven, chronicling two to three homeless children as they balance daily survival with the pursuit of knowledge. We'll explore the varied personalities and predicaments of each subject; how they ended up where they are and where they hope to one day be.
To gain perspective on the larger implications of poverty and the importance of education, we'll also be interviewing a wide range of experts to offer perspective on the sociological, developmental, and legal ramifications of fighting homelessness with knowledge.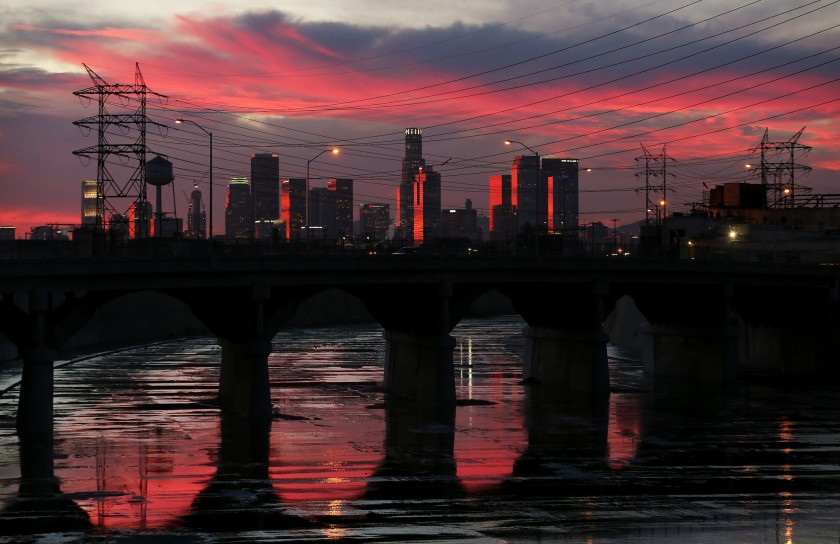 We will present a visually gorgeous and deeply layered portrayal of our characters and themes. Shot in stunning 4K, we will use verité footage to document the action on the streets and in the classrooms. Beautifully lit interviews of our featured children and various experts will punctuate the film, adding informative context and emotional testimony.
Drone, time-lapse, and B-Roll footage will all be utilized to paint a vivid portrait of Los Angeles, a city of heartbreak and hope. Animation will also be used to show the innocence and imagination of our young subjects. By illustrating our theme of impossible hope, we intend to give the viewer a real, moving, and artistic experience of these children's lives.
The film is projected to be between 24 and 40 minutes in length. To these children, and to all of us, hope is essential. It is difficult, achievable, dangerous, and necessary for survival. Hope is all we have. And it is the only way forward.
Help Us Make This Film a Reality!
Our goal is to create this documentary short subject film and submit it to the film festival circuit and conduct a theatrical run within a theatre in downtown Los Angeles.
How can you help? Donate to our cause by clicking the button below.
Kevin works both in documentary and fiction film.
Graduating from Rensselaer Polytechnic Institute (RPI) he earned a degree in Management and an MBA from Union College.
Kevin has over 20 years of managing projects for companies such as UCLA Health, Cedars-Sinai, GE and Deloitte.
As an actor, Kevin has performed in film, television, theater and improv.
With a heart for Art & Activism, Kevin has collaborated with other organizations, (VDAY and FIVE ACRES), to raise awareness for key issues within society.
Neal's documentary work has been broadcast around the globe on outlets such as PBS, A&E, National Geographic, Animal Planet, and Amazon Prime.
Neal has produced and directed for Cesar Millan's TV Series documentaries since 2015.
His screenplays have placed at the Austin Film Festival, PAGE International Awards, and countless other competitions.
His still photography has been featured in the Same Cities Exhibit at the Think Tank Gallery in DTLA.
Along with Kevin, he believes that visual storytelling is one of the most powerful art forms to inspire change and inform culture.
"The foundation of every state is the education of its youth."
Get in touch with us for any inquiries you have.